GC Insights: What 2023 will look like for GCs and their legal teams
.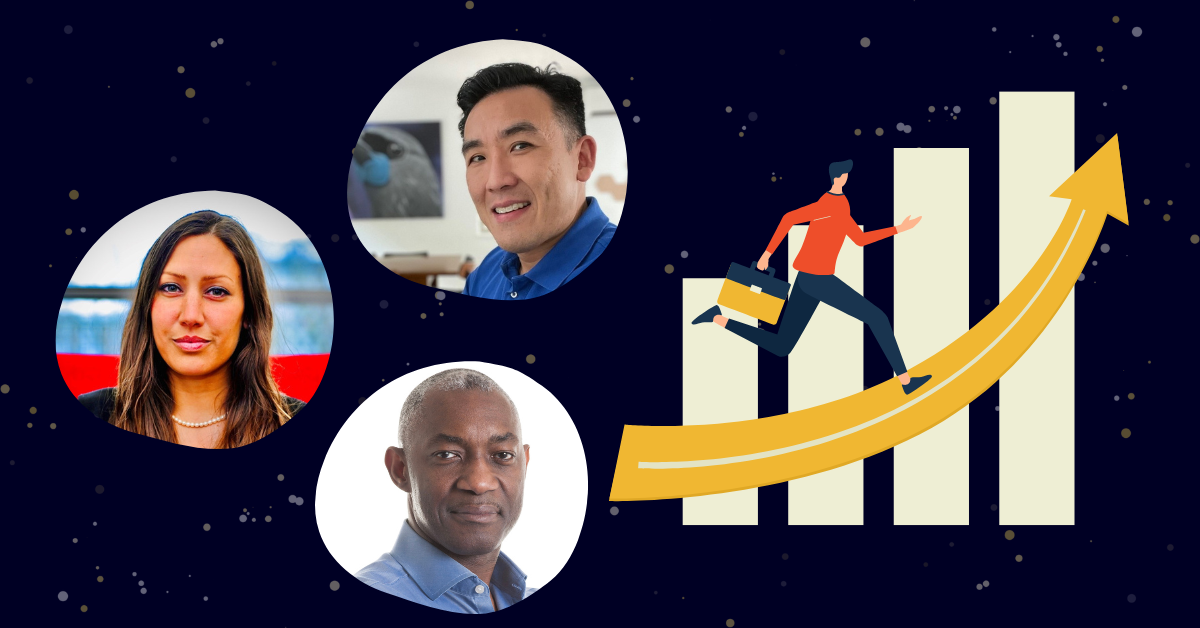 2022 was an unexpected year as many predicted demand to rise as things started going back to normal. However, with the energy crisis and geopolitical issues, many leaders had to pivot their strategy and do more with less. As we step into 2023, we wanted to know what GCs and their legal teams will be focusing on. We asked 4 inspiringly brilliant GCs to reflect on their role in 2022 and share the lessons they will take into 2023 to improve the way their legal teams operate.
Lai Hing Chan, APAC General Counsel, The Body Shop
Events in the past few years have taught us that nothing can be taken for granted and the best laid plan may go awry in a moment's notice. More than ever, Legal teams need to be nimble, open-minded and forward-looking, anticipate problems on the horizon and manoeuvre to tackle them effectively, all the while playing a instrumental role for business to be a force for good, not just based on the strict letter of the law, but also morally, humanely, and realistically.
Frank Aghovia, Group General Counsel and Chief Compliance Officer, Williams Lea Tag
There are 3 key lessons and reminders from 2022 which I would be focussing on in 2023:
→ Optimising the mix between WFH and the office as there are undeniable benefits from both.
→ More of a strategic focus in the delivery of legal services and output; more of the teams energy and bandwidth focused on key defined business strategies. It is all too easy to firefight all year round and not give adequate attention to less urgent but strategic important objectives that helps land the overall business strategy.
→ Measure, measure, measure. The importance of a good matter management and other tech tools. There is truth in old saying; if you can't map & measure it, you can't adequately manage it.
Natalie Salunke, General Counsel, Zilch
I changed jobs in 2022 and with a new job, there's always that natural reflection period where you look back at what you've done previously and think about how you want to build and improve on that going forward. 2022 was a lot tougher than we all thought it was going to be – we didn't all get to see the light at the end of the tunnel that we thought we would post-Covid.
We kicked off 2023 with a struggling economy and high cost of living, so the focus for us this year is to brace ourselves to be more real and grounded and to batten down the hatches. A consistent theme is that lawyers are being expected to do more with less but this year it's going to be even more so than ever. Pertinent to my role this year will be to calmy steer my function through 2023 to (what is hopefully) a brighter future beyond. Key to this will be mindset and attitude - teams are going to have to be more focused on improving revenue figures and they're going to feel under pressure to meet fast moving targets and close deals efficiently. As a GC, it's going to be essential for me to maintain that calm and measured approach but in a positive, human-centric way to help foster resilience in my team and to empower and lead the team to success.
In 2022 we saw a strong cultural shift where legal advisors were thinking more about ethics and doing the right thing. More and more GCs are now thinking about how they can contribute to their organisations by acting as the conscience of such organisations. Another aspect that is always important to have front of mind is continuous improvement of our relationships with our clients – legal functions should continue to enable and collaborate with their businesses rather than act as islands of their own. These are the themes that I am going carry through in 2023.
Darren Foo, VP, Assistant General Counsel, FIS
Our legal team in APAC is relatively new and our business, in the payments processing space, is constantly evolving so a lot of what we cover as an in-house team in region needs to be well thought through, from different angles and balancing contract negotiables, risk mitigation and regulatory frameworks. In my role as an Assistant GC and an advocate of authentic leadership, my team knows that there have been many times in 2022 when I had to voice to my own self, as much as I've had to say to them, "Breathe. Relax. No need to panic. We can handle this… if we breathe, relax and not panic." Our daily work does require thinking, a lot of thinking in fact, and we add value by helping our business partners navigate complex areas, so the more we create the space to slow down and think well, whilst balancing the commercial need for deal speed by targeting the right priorities, the better our work becomes.
For 2023, I have reminded my team, and also use this hashtag as a personal reminder - #beaswan. As a swan glides along a pond, it is calm, cool and in control. Below the surface, its feet paddles frantically. We can be a swan if we can find the time and space to paddle. To enable this for 2023, we also need to remember that whilst what we do is important, we are not medical doctors and no one will die if we are not perfect, so do not let perfection be the enemy of good. Our company will certainly benefit with such an approach, and collectively collaborate and empower each other. 2023 looks set to be a challenging year for the tech industry, but I am really excited for our team of counsels (and the business in general) if we can operate in this manner together!
Satinder Sohal
Jan 31, 2023