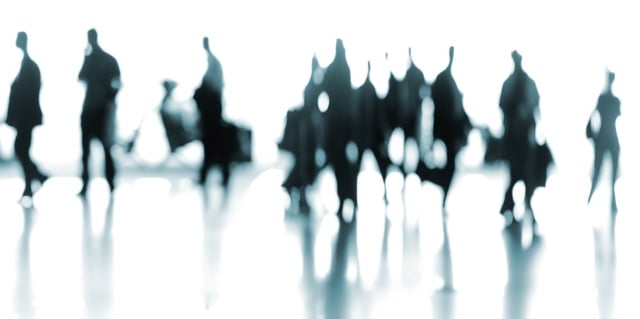 We are looking for motivated team players to join us at KorumLegal!
Are you an experienced lawyer looking for something different? Tired of the daily grind in private practice or in-house and not having the flexibility in your career to do other things? Looking for a new, fresh approach to legal solutions? We are keen to hear from you.
Are you interested in joining our KorumLegal HQ team. If you are keen to join a fast-growing start-up in the legal space, and have what it takes to help grow the company, we would love to hear from you.
Our current roles are listed below. But we are always keen to hear from anyone who is interested in joining us in a legal or non-legal role.
current roles
We are seeking motivated, entrepreneurial and innovative lawyers who are keen to take control of their career and take on new challenges and new frontiers. Working with us and our clients can give you flexibility, variety and a competitive compensation package.
Ideally you will have legal training or experience of working with reputable companies in the following areas:
general commercial

technology, media, telecoms

corporate/M&A

banking, financial services
You should have at least 4+ years legal experience including in-house or secondment experience (although all strong candidates will be considered). Asian language skills are desirable.
The Client Development Manager / Client Engagement Manager - Singapore, is responsible for growing the company's business and reputation in the Singapore and Asia market. The focus will be on Singapore business development, driving sales and managing Singapore based client relationships. The key to success in this role is creating consultancy and transactional opportunities for KorumLegal and its team of consultants, building and maintaining relationships, identifying client needs and determining the appropriate solution to adopt for the client. This role will also be integral in developing a strategic business-wide sales and marketing strategy for KorumLegal.
Roles & Responsibilities
Management, leadership & culture
Becoming an important part of the HQ team and providing input into our overall direction and strategy

Helping to shape the Singapore and Asia-Pacific business

Being a key strategic advisor to the Director(s)

Working with the management team to build the team of experienced, quality consultants to join the KorumLegal team and community in Singapore

Working with the management team to identify appropriate resources for client assignments and projects

Manage community of Singapore based consultants

Being a mentor/source of support whilst consultants are on assignments and projects with clients

Assisting in hosting functions for our Singapore based consultants to make sure we create a collaborative ecosystem and community and they stay connected
Sales & Marketing
Along with the management team, building KorumLegal's profile in the Singapore market primarily and Asia market generally, proactively identifying the range of opportunities and creating compelling sales strategies to win and expand business

Business development activities including relationship building with clients and the general counsel community, promoting and representing KorumLegal at events, arranging client meetings as well as producing client proposals and relevant documentation, and following up on sales meetings

Revenue generation and profitability

Identify, develop and manage client relationships in Singapore and work with the management team and the wider KorumLegal team to manage and grow our major client relationships

Establish and maintain our CRM system with Singapore based contacts and client relationship activity
Qualifications
Tertiary qualifications in law or other professional services, and experience in marketing, business development and/or consultative sales

At least 3-5 years prior experience in law, business development, sales or professional services roles
The Operations Assistant is responsible for providing assistance and support to the KorumLegal team to provide client-centric legal solutions in the Hong Kong, Singapore and the Asia market. The focus will be on providing operational support to the KorumLegal team to drive sales and provide relationship management assistance to our clients and consultants. The key to success in this role is to enhance operational efficiency and effectiveness in HQ operations.
Roles & Responsibilities
Support the KorumLegal HQ team providing operational and admin support

Enhance digital systems and processes to provide operational efficiency

Provide assistance with onboarding and management of clients and consultants

Provide support in accounts, billing, and data-entry to billing systems

Maintenance of online CRM and sales systems and database management

Co-ordinate team meetings and weekly reports and follow-up actions

Support KorumLegal HQ team and Consultants with IT needs

Prepare and update pitch decks, presentations and marketing materials

Assist with meetings, event co-ordination, team events
Qualifications
Tertiary qualification in business, operations, marketing, sales or law

Prior experience in operations or administrative roles

Highly organized, self-starter, efficient, tech-savvy, team player
We are looking for a junior to mid-level Full Stack Javascript Developer (full time or flexible) to join our team. You will be assisting us to kick off and implement our software development project. We are looking for a knowledgeable and enthusiastic candidate with strong coding and problem-solving skills.
Skills
Developing modern web applications using JavaScript

Knowledge of Angular and/or React

Knowledge of Node.js

Understanding of HTTP protocol, RESTful data structures and JSON format

Working with SQL/database technologies

Building and maintaining unit tests

Working with version control systems

Working with public cloud systems like AWS

Design skills is a plus

Entrepreneurial approach to problem-solving

Ability to work well without round-the-clock supervision

Team player
Qualifications
Computer Science or related field degree or equivalent qualifications (BootCamp, etc.)

1-5 years prior experience having built full-stack JS products before. Startup experience is a plus.
For a confidential discussion, please leave your details below or email HQ@korumlegal.com