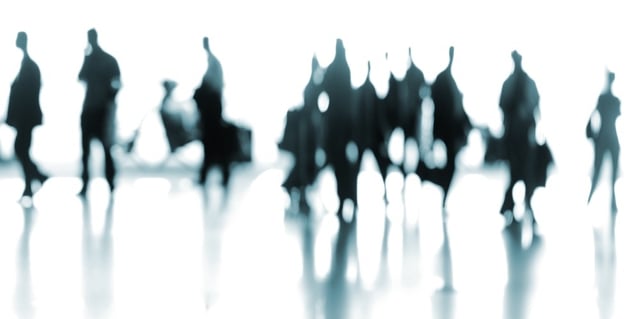 We are looking for motivated team players to join us at KorumLegal!
Are you an experienced lawyer looking for something different? Tired of the daily grind in private practice or in-house and not having the flexibility in your career to do other things? Looking for a new, fresh approach to legal solutions? We are keen to hear from you.
Are you interested in joining our KorumLegal HQ team. If you are keen to join a fast-growing start-up in the legal space, and have what it takes to help grow the company, we would love to hear from you.
Our current roles are listed below. But we are always keen to hear from anyone who is interested in joining us in a legal or non-legal role.
current roles
We are seeking motivated, entrepreneurial and innovative lawyers in Hong Kong, Singapore and London who are keen to take control of their career and take on new challenges and new frontiers. Working with us and our clients can give you flexibility, variety and a competitive compensation package.
Ideally you will have legal training or experience of working with reputable companies in the following areas:
general commercial

technology, media, telecoms

corporate/M&A

banking, financial services
You should have at least 3+ years legal experience including in-house or secondment experience (although all strong candidates will be considered). Asian language skills are desirable.
We are looking for an experienced Financial & Operations Manager to join our lean and collegiate team, to support our finance and operations function across the KorumLegal Group (operations in Hong Kong, Singapore and the UK). As part of our business you will be responsible for the integrity and control of our financial management as well as reporting, planning and analysis. You will also be expected to support our operations and therefore any experience in IT and HR is desirable.
You will report directly to the Head of Legal & Operations, with a dotted line to the CEO in a role that is a crucial part of a collaborative, inclusive and creative company culture.
Key responsibilities
Key Finance responsibilities include:
Monitoring the day-to-day financial operations within the company, such as payroll, invoicing, and other transactions; with preparation of monthly financial reports including cashflow

Overseeing third-party service providers for areas such as tax, auditing, banking, other as appropriate; and review financial data and prepare inputs for such financial submissions / returns

Tracking the company's financial status and performance and contribute to discussion on areas for potential improvement

Providing insightful analysis and core financial information to the management team to aid in long-term and short-term decision making and assist / participate in resource allocation discussion

Ability to participate in strategic financial discussion and corporate transactions (if necessary)

Be current with accounting and financial technological and software advances; and curious to find ways to automate financial processes; must be Microsoft office and Xero literate

Understand and adhere to financial regulations and legislation; whilst establishing, maintaining and overseeing financial policies and procedures for the company (and its subsidiaries)

Alert to identifying ways to minimize potential financial and operational risk to the company
Key Operations responsibilities include:
Provide day to day operations support to the business to ensure smooth operation of all support functions

Provide HR and IT support as required to the Leadership and Management teams to ensure business operates in accordance with good business practice and policies and procedures
Key requirements
Key requirements for this role are:
Accounting degree or qualification with at least 5-8 years experience as finance manager or equivalent

Certified and experienced with finance systems Xero and Workflow Max

Expected high degree of numeracy and sound technical skills; also adept at problem-solving

A self-starter and comfortable to use their own initiative

Excellent communication and presentation skills, with a strong hands-on and analytical approach to work

English language skills are compulsory and Cantonese and Mandarin a plus

Ad-hoc responsibilities as may be identified by management from time to time

Preference for prior equivalent experience in a professional services and/or start-up environment
We are seeking interns for the following roles to assist us with the following:
Digital Marketing / Business Development Intern:
Promote the KorumLegal brand on social media platforms

Assist with preparing marketing materials and drafting website copy

Coordinate business development events and projects

Conduct research on the Asian legal market to assist with business development efforts

Assist with managing the client database as well as liaising with KorumLegal's HQ team
Web Development Intern:
Develop and maintain web content and blog

Troubleshoot any technical issues

Assist with KorumLegal's own technology platform and also third-party cloud-based applications including Microsoft, HubSpot and other platforms
Legal Intern:
Assist with legal research and support on law related matters

Drafting content and articles related to law topics

Assisting legal consultants with client related matters
Key requirements
Key requirements for these intern roles are:
Law, business, marketing or other related degree with previous business intern experience

Expected high degree of smarts and sound technical skills; also adept at problem-solving

A self-starter and comfortable to use their own initiative

Excellent communication and presentation skills

Strong hands-on and analytical approach to work

English language skills are compulsory and Cantonese and Mandarin a plus

Ad-hoc responsibilities as may be identified by management from time to time

Preference for prior equivalent experience in a professional services or start-up environment
For a confidential discussion, please leave your details below or email HQ@korumlegal.com