What is a Hackathon?
.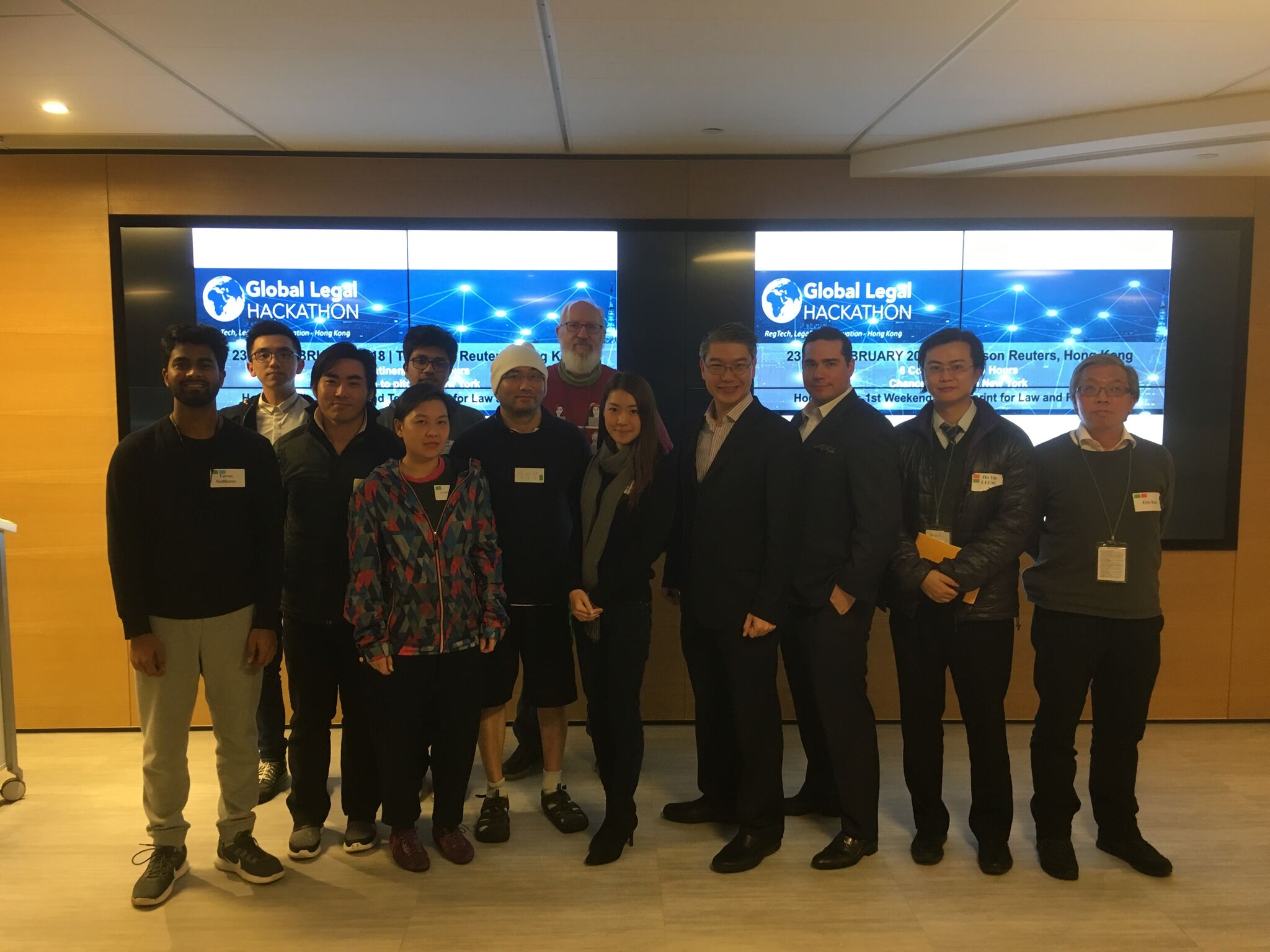 Hackathon? Hack-a-what?
For those of us in the legal world, you might have seen the word "hackathon" popping up over the last few months. I know my LinkedIn feed is filled with alerts about a new legal hackathon almost every month. But what does this mean? Hacking what? A thon? And how does this relate to law? In a nutshell… a hackathon is exactly what it sounds like, a race like event (normally ranging from 48 hours to a week) of intense innovation, teamwork, grit and grind… to 'ta-dah', a new finished working tech product which could change and enhance the relevant industry. Key to a hackathon is that there must be a working product by the end, not just an idea. Traditionally, hackathons involved computer scientists, those who could code, graphic designers and interface designers. But more recently in also involves, project managers, subject matter experts and any other interested parties. So the good news is… there's the potential for a "hacker" in all of us!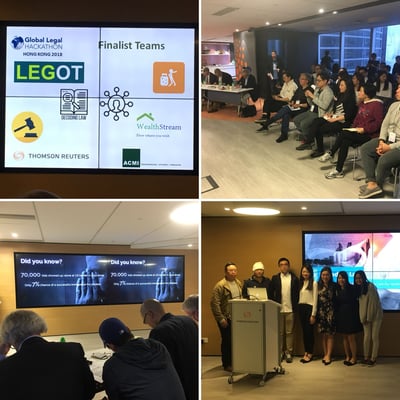 The birth of the Hackathon!
Hackathons are not new, with the first on record occurring in 1999. The word was first coined (apparently independently) by OpenBSD and Sun Microsystems. OpenBSD saw a problem to solve and organised a group of developers from around the world to get together in Calgary and create a system to avoid legal problems caused by export regulations of cryptographic software. Within a week they had a completely integrated operating system. Since then, open BSD have supported and funded 67 hackathons all over the world! Sun Microsystems, at a JavaOne Conference held a competition for attendees, challenging them to write a program in Java for the new Palm V infrared port. These two events, essentially opened the floodgates and since then hackathons have become an important way for companies, interest groups or venture capitalists to quickly innovate and create new software technologies to solve problems and invest.
What does a Hackathon hack?
Traditionally the hackathon space was dominated by tech companies. It was common for companies to hold a hackathon to help discover or enhance software or programs. However, in the advent of the global tech revolution, the scope of a hackathon has spread to every industry. We now have Fintech, Medtech, Edtech, Agritech, Govtech, Regtech… Legaltech! There is no industry that is untouched by the phenomenon.
Some famous "hackathon" developed ideas include GroupMe which is a messaging app that was acquired by Skype. Toy company Hasbro, famously held a hackathon or "Hasbro-a-thon", where 150 developers came and developed 45 products – imagine dissecting Elmo and incorporating it with Operation! Ever used the Facebook "like" or tagged a friend in a comment? These were both created during an internal Facebook hackathon! In fact, hackathon's have been intrinsic to Facebook's DNA for many years, keeping the company "a head of the curve" so to speak.
The Legal Hackathon Phenomenon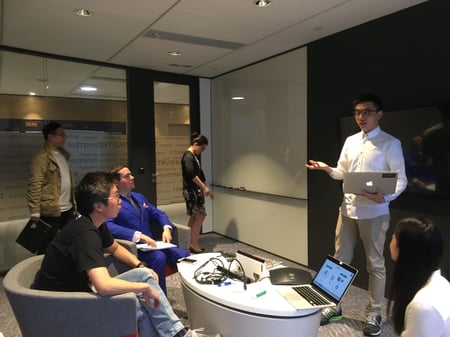 So how does this effect the legal space? We all know that Legaltech has been building momentum over the last few years. The global financial crisis was a key initiator of this. Clients had a greater need for legal solutions… but with a "more for less" mindset. This mindset opened the door for legaltech to step up and really start making changes in the legal industry. The legal solutions needed to be innovative and provide actual change and one of the best ways to do was through the tired and tested hackathon method!
The legal hackathon movement began in 2012, with a group of students coming together with the idea of mirroring the open and collaborative technology community. The created the Legal Hackers community. This quickly spread throughout the world and currently has 86 Legal Hacker chapters, with events scheduled weekly. Just recently, Legal Hackers ran the worldwide Computational Law & Blockchain Festival, which was a three-day global event which of course included numerous hackathons. Also earlier this year was the first ever Global Legal Hackathon. On 23 March 2018, 5,000 participants, 600 teams, from 40 cities and 22 countries competed to create or improve the legaltech space. The results were exciting. In Ottawa, Canada the 2Sign team created an app that produces quick and easy legal contracts using speech recognition to compile the contract. In Hong Kong, the Decoding Law team developed a machine learning powered browser plugin that helps people read and understand legislation. These are just two examples, with 600 teams there were many more incredible ideas.
Reading the list of products that the Global Legal Hackathon teams created, it's hard not to feel excited. The possibilities seem endless. With the aim of a hackathon being to produce a working product, it's not just ideas being thought up, these ideas are actually being tested. This inevitably means that the potential of the product making it into the working legal world is high. I am sure we would all agree that the Global Legal Hackathon produced some solutions that would be very useful in our day to day legal life.
The legal hackathon future
The legal space has always had a reputation of being stodgy, old school, legacy based, boring… the list goes on. But hackathons and legaltech are challenging this reputation. Hackathons enable a space for progression, excitement, possibilities and innovation. They're also having the effect of opening up the legal world to many new players. No longer is it just about lawyers. Hackathons must involve players from many different areas – it's about collaboration. Now coders, entrepreneurs, project managers, accountants, essentially anyone who has an idea to contribute to legal solutions can also be involved. It's exciting. Bring on the hackathon world I say! Now to discover my inner "hacker"! Global Legal Hackathon 2019? Bring it on!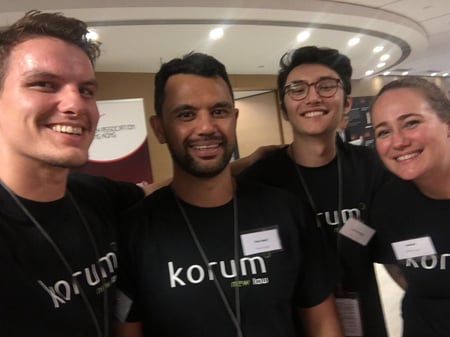 Annalise Haigh
Apr 25, 2018