LegalTech Soapbox: Turbo boost your operations with Tabled
.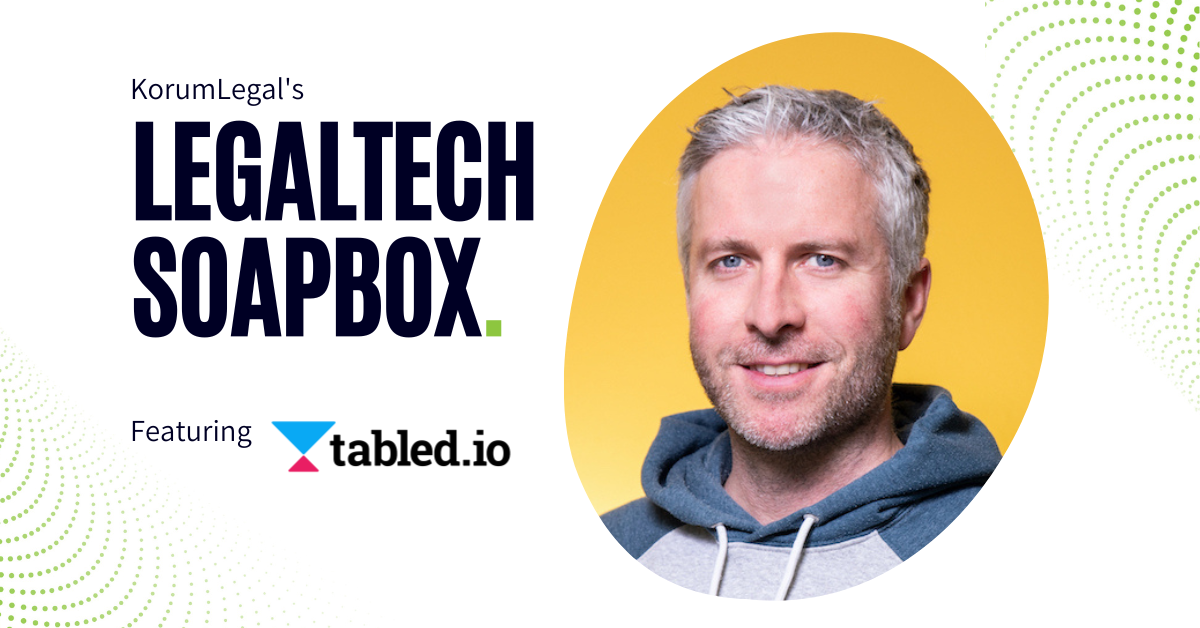 1. Hi Paul, tell us a little about yourself and the story behind Tabled?
I was an inhouse lawyer in the tech sector for 10 years, most recently as General Counsel of a Fintech scaleup. I experienced all the challenges of meeting the legal and operational demands of fast growing businesses. Working in this entrepreneurial environment was a good launchpad for building a startup to solve some of these challenges for other legal teams. Hence Tabled was born!
2. What are the services/products that Tabled provides?
Tabled provides a full end-to-end solution for legal operations management, with modules that legal teams can pick and choose from as they roll-out their legalops playbook. Features include a legal front door, matter and contract management, document automation and client self-service FAQs, no-code workflow creation and law firm panel management.
We've tried to do things differently by making the platform simple and well designed, and by making it very easy for inhouse teams to collaborate with their clients and law firms using the system.
3. How does it help optimise the daily operations of a legal team?
The platform makes it very easy to capture and understand data about all kinds of work and contracts going through the legal team and to then evaluate and optimise those workflows . That might mean automating certain contract workflows using the platform to free up lawyer time, creating and sharing FAQs about data protection or marketing via the Legal Front Door or outsourcing work to an alternative legal service provider, like KorumLegal, with the click of a button and then automatically monitoring delivery. The system also includes KPIs and reporting to keep track of work timelines.
Tabled also runs the LegalOps Cafe, a monthly legal operations online webinar where inhouse legal teams can learn from others about improving operations.
4. What do you believe will be the most significant change in how legal teams use technology in the next 10 years?
Legal teams are often at the beating heart of business operations. However, this is too rarely recognised by the wider business and leadership. In the next 10 years, I believe more legal teams will be using technology and data to demonstrate their operational efficiency and value, allowing lawyers to spend more time on strategic advice rather than constantly fire fighting. A purpose built legal operations platform is key to that transition to becoming a data driven legal function.
KorumLegal
Jan 30, 2023