LegalTech Soapbox: Empower your daily operations with Lexoo
.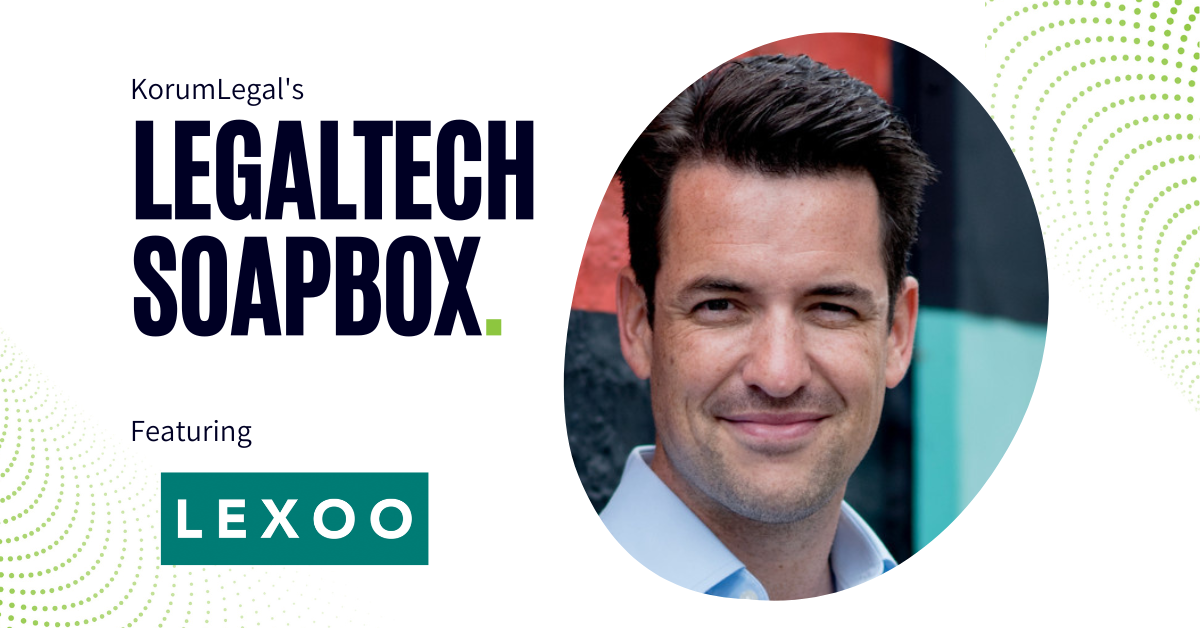 Daniel van Binsbergen is the CEO of Lexoo. Daniel quit his stable law firm job in 2014 as he wanted to see if he could build a business doing law differently. During his days of working in law firms he thought it should be possible to deliver legal services in a more efficient way but the billable hour always prevented that. So together with Chris O'Sullivan, Daniel founded Lexoo to turn things upside down!
Let's jump right in!
1. Hi Daniel tell us the story behind Lexoo.
Before founding Lexoo, I spent 6 years at an international law firm. Junior lawyers spend a lot of time drafting and negotiating contracts. My experience was no different. I remember thinking how manual and antiquated the whole process was. We didn't have playbooks or wikis or clause libraries - everything was in someone else's head. Interrupting colleagues for advice, digging around for the right template clause, re-writing the same thing again and again was all part of the job. I worked hard and liked being a lawyer, but I knew there was a big opportunity to change how legal work was done. I quit my job not long after and took what I learnt to create LexPlay. An easy to install Word plug-in that helps lawyers build contract playbooks and clause libraries to align their team. No costly implementations, no big learning curve, no disruptive changes to existing habits. It's great next step if you use Word everyday to review contracts, and it's what I wish I had working as a junior lawyer.
2. What are the services or products that

Lexoo

provides?
Lexoo helps you build a playbook or clause bank for all your routine contracts using an easy to install Word plug-in called LexPlay. Giving your team the guidance they need to negotiate faster, and more consistently, at scale.
3. How does the above optimise the daily operations of an in-house legal team/ law firm?
Legal teams who have adopted LexPlay are able to negotiate critical clauses in the same way at scale, re-use their best arguments and drafting to save time, and provide new hires with a thoughtful, well-structured resource that gets them up to speed from day 1.
4. What do you believe will be the most significant change in how in-house legal teams use technology in the next 10 years?
AI and Large Language Models (LLMs) are going to be highly disruptive technologies. I think most lawyers recognise this. So, the big question is how to stay relevant. In our view, lawyers (both private practice or in-house) should focus on what only they can do: being a trusted advisor who specialises in tricky, high-risk issues where their value to the business is clear. To create space for this it's critical to lean into innovations to spend less time on lower risk legal work. For BAU contracts that means highly optimised contract playbooks, as well as tech that makes adoption of those playbooks super easy.
Lily Evans and Daniel van Binsbergen
Sep 25, 2023