GC Spotlight: Hon Ng, General Counsel, Binance
.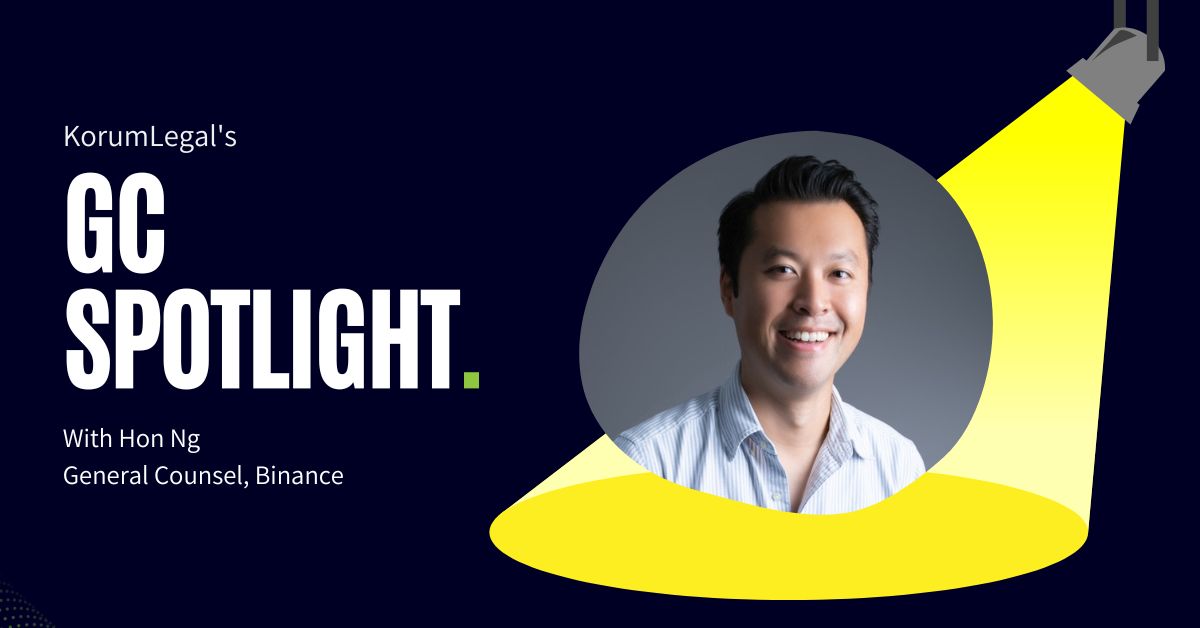 1. Hi Hon! Tell us a little about your role at Binance and what excites you outside of work.

I am General Counsel at Binance and I also head up the Policy work that we do with Governments. My role is incredibly varied and I am very lucky to have joined an organisation that is highly mission-driven. For those who are not familiar with Binance, we are the largest blockchain ecosystem in the world, operating the world's leading digital asset exchange and one of the world's fastest growing companies. Outside of work I am passionate about football and I am fortunate to be part of a number of amateur football teams. I am also involved at the professional level through the local football association.

2. What have been your biggest challenges during the pandemic?

Keeping fit! Working from home is something that everyone is too used to now. And during the pandemic, it was always a challenge to get yourself out to make time to do some exercise and to keep up the fitness. You have to be incredibly disciplined.

3. What are your key priorities for the year?

The legal team is growing very quickly and one of the priorities for this year is to ensure cohesiveness as a team and that we are setting everybody up for success. From a work perspective we have collaborated with many Governments around the world and we are grateful for their trust in granting us regulatory approvals in France, Dubai, Bahrain and Australia. We have made substantial progress in this area and demonstrated to the world that we are serious about compliance and I hope that we work with more Governments and Regulators to help them embrace this innovation.

4. What do you think about the use of LegalTech, data analytics and process optimisation to improve your legal department's value (e.g. data relating to contracts, risk, tracking workflows, performance metrics, costs)?

I think it is crucial for a GC to be able to track such data in order for the legal team to not only demonstrate value but to also empower them to be able to make decisions that will impact the bottom-line. Binance is a data-driven company and legal is no exception. It is often a challenge for legal departments to achieve this so the assistance provided by these tools will become vital.

5. What trends do you expect to see in the legal services industry in the next 5 years?

I expect more data-driven decision-making both in private practice and in the in-house sector. I also expect more movements from private practice to in-house occurring earlier in people's careers and with it comes the expectation around career development and coaching that will mean the difference between a good team and an excellent team. I also expect to see more legal professionals coming into the blockchain space and applying learnings from other sectors into this one which is incredibly exciting.

6. Where do you see NewLaw/ALSP fitting in the matrix of your legal department?

I think when NewLaw and ALSP can embrace a client-driven business model, together with embracing technology to generate the highest efficiencies as well as an ability of the organisation to deliver results at scale then it can truly be a wonderful partner to in-house teams. It is certainly a welcomed change in the industry for us who are purchasing legal services and the "alternative" that it creates allows in-house teams to pivot across multiple directions. It is an important factor in the way we run our team.
KorumLegal
Jul 27, 2022