The Social Impact of Blockchain - Beyond Financial Services
.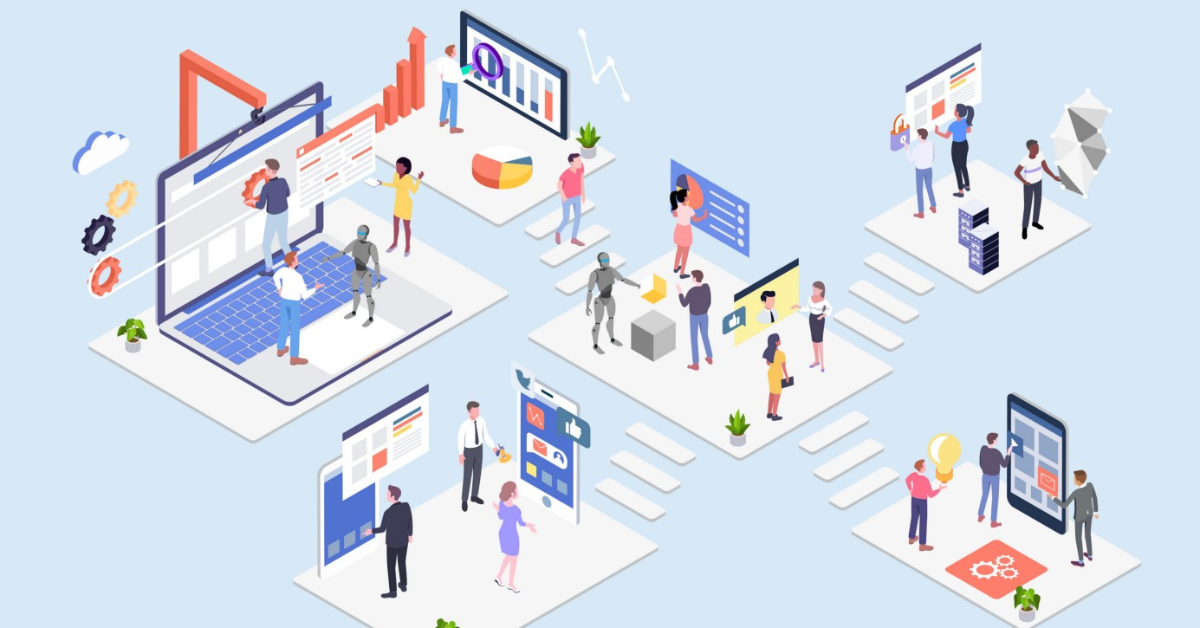 As a young university student navigating this technology-dominant world, blockchain to me was a foreign, yet somewhat familiar concept. I was aware of the existence of it; I knew what it was (a shared ledger of some sort) in relation to cryptocurrency, Bitcoin, but not in relation to anything beyond the finance technology realm. During my time at KorumLegal, I was able to gain a deeper understanding of how blockchain intersects with the legal field, through the different blockchain projects KorumLegal has worked on in the past and present. Moreover, after insightful discussions with the KorumLegal team about the rising presence of blockchain, I was inspired to further look into what else blockchain has to offer. As an avid netballer, the rise in NFTs used in the sports and entertainment industry drew my attention. I became more interested in other applications of blockchain and found myself becoming extremely passionate when I discovered its contribution to pertinent social issues. For a long time, my mind automatically labelled technology as a solution for primarily commercial issues, but I have been proven wrong – as blockchain has shown itself to be an innovative and effective tool that can contribute to protecting human rights and preventing injustice.
What is Blockchain?
As a quick introduction, a blockchain is a de-centralised and shared ledger that stores information in blocks. The goal of blockchain is to enable the distribution and recording of information, and the fact that this form of information cannot be altered, destroyed or simply deleted, significantly upholds transparency.While traditionally associated with financial services and cryptocurrency, blockchain technology has also been used for social impact causes around the world.
Blockchain & The Global Refugee CrisisThe Social Impact of Blockchain: The Global Refugee Crisis
One example of the social impact of blockchain technology has been its role in helping to resolve the refugee crisis. Blockchain has been used to limit the violation of human rights and promote protection of vulnerable groups, specifically because of the transparency it can provide. A notable example is how it has played an instrumental role in easing the major strain of the global refugee crisis placed on host countries, aid organisations and refugees. Governments around the world are overwhelmed by the influx of refugees entering their countries, which has led to multiple difficulties, such as: the inability to process the number of migrants at each point of entry, making it more difficult to provide effective aid, as noted in an article by the Orbs Network.
The main difficulty stemmed from the fact that there was not a shared platform which logged refugee data across various governments and NGOs. Also, many refugees did not have a valid ID, therefore it was impossible to track aid funds accurately. The aim was to have a platform where meaningful assistance could be provided by sharing vital refugee information across different organisations, upholding transparency, whilst still protecting anonymity. This is where a blockchain-based solution stood out to be a viable option. Netta Korin from the Hexa Foundation states that projects led by the United Nations, such as: Migration Data Portal and Global Compact for Migration (GCM), and the Internal Displacement Monitoring Center were unable to provide the most effective aid due to their nature as centralised systems. This causes aid organisations to be "not incentivised to share information... result[ing] in a fragmented solution in which each organisation only trusts itself". A blockchain-based system overcomes this challenge, serving as a transparent platform used by governments and NGOs.
A major concern of using a blockchain-based solution is privacy, as refugees' personal information is highly sensitive. Implementing a permissioned blockchain would mean that restrictions on joining as a node and accessing classified data are in place to ensure a high degree of security, and that sensitive information does not fall into the wrong hands, for example: only national immigration services or certain border checkpoints would be able to access individuals' private data (using data access differentiation). This solution strikes a balance between transparency and privacy, and also highlights how blockchain can be used in the realm of human rights to promote global cooperation in aiding vulnerable groups and increasing efficiency in large-scale projects.
A blockchain-based global database has actually been put in place – the 'Building Blocks' project launched by the World Food Programme is currently the world's "largest implemention of blockchain technology for humanitarian assistance; currently assisting 1 million people in Bangladesh and Jordan".[2] This neutral blockchain network has been utilised to track, coordinate and deliver all types of assistance, ranging from food to sanitation supplies to medicine. The transparency and real-time updates of records in the blockchain increase efficiency (so organisations can avoid duplication) and further empower the individuals in need.This is just one of many examples where blockchain has had an impact beyond the realm of financial services.
Blockchain and Ethical Sourcing & Labour
Blockchain has also had a social impact in protecting labour rights, where companies have implemented blockchain technology to provide transparency in global supply chains, to reflect how products have been ethically sourced and how there has not been any labour exploitation. This allows producers, buyers, manufacturers and retailers to have clear insights as to the origin and ownership of their products, hence having confidence in their authenticity and value. Leanne Kemp from Everledger, a digital transparency company KorumLegal has worked closely with, shared insights on how Everledger has used blockchain to promote sustainability and ethical labour. She states how Tanzania has significant geographical advantage for mining and trading diamonds and coloured gemstones, but this has been exploited in a way where sustainability is disregarded, working conditions are extremely poor, and gender discrimination is extremely apparent. Everledger stepped in and aided in launching Moyo Gemstones, an ethical gemstone collaboration for social impact based in Tanzania, alongside Pact (Pact Mines to Markets program, or PactM2M), ANZA Gems, Nineteen48 and Tanzanian Women Miners Association (TAWOMA). Moyo Gemstones utilises Everledger's blockchain solution for coloured gemstones to confirm that legal, ethical and sustainable mining practices are carried out. Through the creation of an immutable record tracing every step of the mining process, blockchain technology not only enhances transparency but serves as an empowering tool for miners in the region. This exemplifies how blockchain for social impact can revolutionise industries while championing the rights of marginalised communities.
Conclusion
My own research led me to several moments of reflection: What are the implications of using technologically-driven solutions for human rights issues? Whilst blockchain technology has proven itself to be extremely valuable in improving the current state of human rights, does it strip away the 'humanity' element in humanitarian issues? What does it mean when technology is "taking over" in performing the role that citizens like us should be doing – actively trying to improve human rights and fight social injustice? Or is this in fact a positive change, where blockchain-based solutions can promote global collaboration, and we can still contribute by devoting our time and expertise in developing technology and applying it to real life issues?
In my opinion, I think the legal field can still play an instrumental role in protecting human rights through blockchain. Regulatory and compliance, general commercial contracting, data privacy and security are all practice areas that frequently appear in blockchain projects, and these skills can definitely be applied to contribute to projects beyond the sphere of commercial law. The nature of the work is still commercial, but it has the effect of making significant social impact, and enacting real (and visible) change in the world.

Sources:
[1] https://www.orbs.com/blockchain-aid-for-the-refugee-crisis
[2] https://innovation.wfp.org/project/building-blocks
[3] https://forkast.news/blockchain-sustainability-ethics-labor-supply-chain-leanne-kemp-everledger/
Zenia Wong
Sep 22, 2023