Are Law Schools Keeping up with Innovation in Law?
.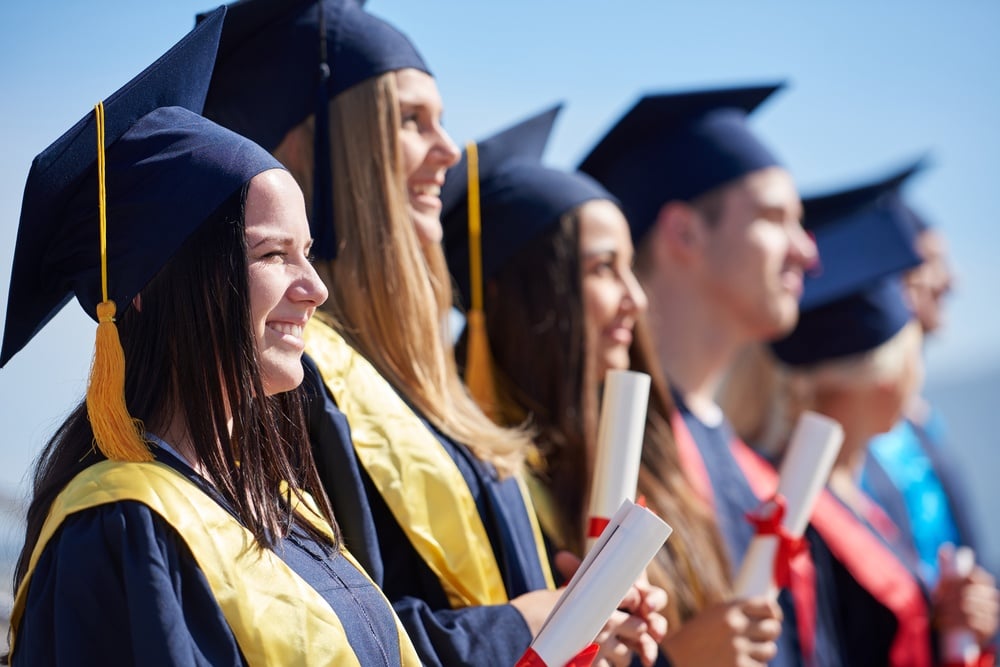 The legal industry is on the precipice of change. Pressures on law firms from clients and the onset of LegalTech are demanding innovation in the way legal services are delivered. The competitive nature of the post-global financial crisis environment calls for lawyers with skills outside of the black-letter law, with an emphasis on business acumen and tech skills. The growth of LegalTech also pulls the focus from the more laborious legal tasks, making skills that require emotional intelligence such as client engagement, negotiating and providing counsel even more important. These changes are quickly shaping the future landscape of legal services, but the question is; are law schools paying attention?
Are law graduates being equipped with the skills to thrive in the world of legal practice?
Recent studies have shown there is a growing disconnect between what law firms require of their graduates and what is being taught. A Thomson Reuters case study in 2016 found that many hiring managers believed that too much was focused on litigation; young lawyers were being taught to recognize good lawyering as the quick-witted verbal combat of the courts, even though most lawyers will never appear in court. They found that student's skills were undeveloped in the areas of drafting contracts and working on transactions.
Another aspect overlooked by law schools highlighted in the study was the business and culture of law. Most young lawyers entered their training contracts not understanding the scrutiny of billable hours, managing client expectations or even how to conduct themselves in an office.
In the same study, law graduates reflected on having zero contact with LegalTech during their time in academia. One young lawyer said, "It would have been beneficial to have been introduced to a document management system (while at law school). Most places have different systems in place, but just in general how they work." As LegalTech adoption begins to accelerate, the study suggests today's graduates will be left behind.
Despite this, many law schools do not see the practical and business side of law to be their responsibility; their key focus is academic teaching. In his paper on Professional Education; David Garvin, Professor at Harvard Business School – in criticizing the current law school model wrote:
"Both medical schools and business schools accommodate their academic teaching into group learning and preparing students to work collaboratively, assuming those are vital skills to any professions, while law schools make no such assumption. As a result, law schools communicate a narrow idea of professionalism and legal academia, one focused on individual mastery and manipulation the context of adjudication."
The mentality of many law schools surrounding the current curriculum goes counter to performing as a successful member of any workplace environment. There is no doubt that law schools are currently teaching fewer practical life skills than their counterparts by sticking to a curriculum that hasn't fundamentally changed the past hundred years.
Why is innovation needed urgently?
The legal landscape is changing, the traditional approach many law schools adopt today was serviceable when virtually all graduates could expect to find that lucrative legal training contract. They could then start their vocational training after academia, but sadly that isn't the case today.
The path into a law career is becoming more and more competitive for graduates. A statistical breakdown in Ohio, USA discovered that only 75% of the 2010 graduating class were practicing law 5 years later, compared to 85% of the 2000 graduating class practicing after 3 years!
Legal commentators have criticized law schools for accepting way more law students than there are jobs in the industry. The Prime-Minister of Australia, Malcolm Turnbull, legally trained himself, has even vocally discouraged kids who do not want to be lawyers from doing law as it is not suitable for vocational training.
Between a profession that has no room to accommodate most of the law graduates and a curriculum that offers little vocational training, recent law graduates are being afforded very few options.
As a result, there is a huge market for innovation in legal education, and it is in the best interest of law schools to put on their "thinking hats" and get stuck into evaluating their courses and bringing about innovation to attract top talent.
How innovation can be introduced?
But how does a law school act on the need for change? In an article written by Mark Cohen, CEO of Legal Mosaic, he suggests the law school curriculum should include the basics of legal practice: client interviews; draft pleadings; settlement negotiations and drafting contracts. New teaching methods should include a core of business acumen, finance fluency, marketing and security.
There are signs of progress. A Michigan State University initiative launched last November tracks legal services innovations in law schools in the US. Institutions such as Michigan State University, Stanford, Chicago-Kent and Northwestern lead the way with the most "innovations" to date. These "innovations" are judged on courses offered by the law schools; examples are Business of Law, Leadership programs, Innovative Thinking, Computational Law and Project Management; shown in Figure 1. The results of these new courses are yet to be determined having only been around for a few years, but they certainly represent the vocational training that is sorely missed in the traditional teaching of law, and hopefully more law schools will begin to follow their example.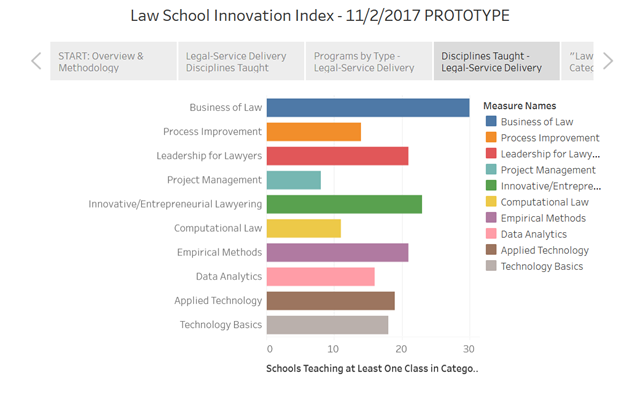 Figure 1: Law School Innovation Index - https://www.legaltechinnovation.com/law-school-index/
In anticipation of the emerging market of LegalTech, some Law Schools have partnered with their Universities' technology department to offer a combined course. For example, Michigan State Universities' LegalRnD program and Stanford Law School's CodeX program. They focus on teaching the law applicable to technology; such as Artificial Technology and Law, Blockchain and Law and Cybersecurity and Law. As LegalTech grows this is a very promising and prospective alternative career path that is best suited to millennials who have spent their whole lives surrounded by technology.
Conclusion
Bringing innovation requires challenging the status quo. Evidence suggests that there are law schools that are not only paying attention to the changes to the legal industry but are showing change in their actions. They are collaborating with law firms, technology companies and even introducing completely new courses aimed at bridging the innovation and technology gap. This sets up a good path for other law schools to follow. A change towards a more vocational teaching style will significantly benefit young graduates and law firms by giving them a direct path into legal practice and better opportunities outside of law. But while there is promise, a lot remains uncertain; How long will it take for most law schools adapt to innovation? Is it too late for recent graduates? What skills does the lawyer of the future even need with the emerging market of LegalTech? Well, all that is known for certain, is that it is turbulent times for law graduates and innovation is needed to help them overcome these challenges and thrive.
Liam Dransfield
Mar 19, 2018