2022 - Our Year in Review
.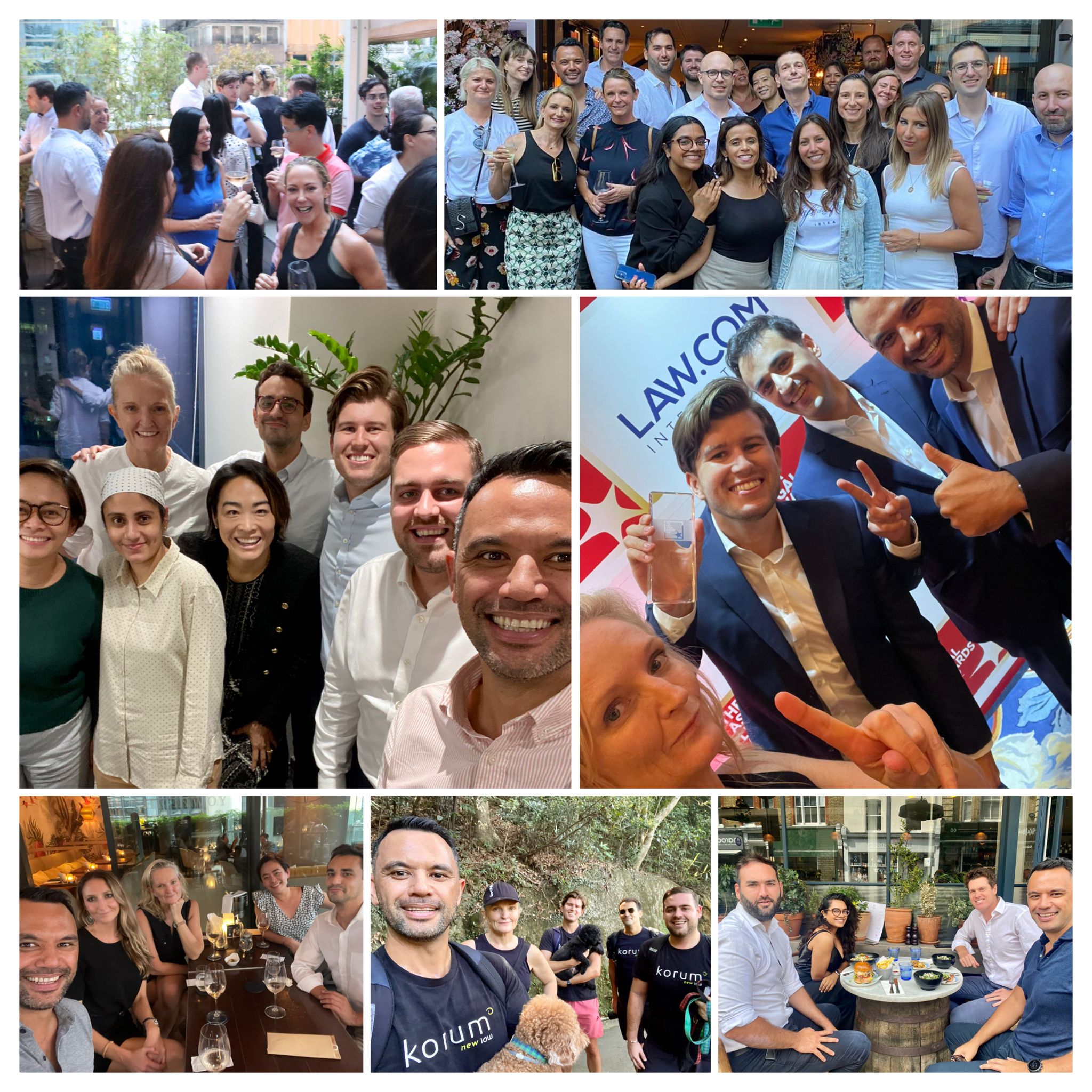 It has been another interesting year within our industry, and of course, globally as the world continues to navigate its way through the third year of the Covid pandemic, looming geopolitical issues, an energy and cost of living crisis, rising inflation and economic uncertainty, supply chain challenges, employment instability and another predicted recession. The impact on business at all levels continues to be felt - and in people's daily lives.
The ups and downs have reverberated across the legal industry, and we haven't been immune to that. Despite all of this, we're grateful as always for the support of our customers, our consultants and partners who have been a driving factor behind our success and fortitude throughout the years. So, a warm and gracious thank-you to you all.
Reflections on 2022:
Overall, it has been a year with a mix of highs and lows. Following a strong financial performance in FY2021, we had elevated hopes for a continued growth surge this year. The anticipation and expectation were that the rebound from Covid was in full swing – however, that 'hockey-stick' effect didn't quite eventuate as much as we would have liked.
The downstream effects of geopolitical, macro-economic and supply chain challenges have impacted the cost of business, which has meant a continued 'long Covid' hangover for many businesses - particularly in capital markets - but also generally.



And some highlights from 2022:
KorumLegal were delighted to win the 'Alternative Legal Services Provider of the Year, 2022' at the Asia Legal Awards – our second year in a row
We were recognised and ranked again in the Chambers ALSPs for 2022 and a finalist in the UK Modern Law Awards and the Australian Law Awards 2022
We welcomed a number of new joiners including Joao Costa, Jamie Daquial, James Lawrence, Taylor Goodwin and Ominderdip Kaur to our HQ team – and also Tina Jebely who has been working as a management consultant to our HQ team – while we also bid farewell to other KorumLegal alumni – most notably Matt Roberts, who after a strong 4.5 years at KorumLegal, decided to pursue his passion in the environmental sustainability space (working with an ex-KorumLegal Consultant and his start-up)
We hosted successful Summer Drinks for our community in London and Hong Kong in August and September this year – after a 2-year hiatus due to Covid
We launched KorumVillage – a community network on LinkedIn for our consultants and KorumLegal alumni to connect and share ideas and information
We formed new partnerships with a number of organisations including Law Ninjas, Next Chapter Raise, Womens Entrepreneur Network and renewed our partnerships with Association of Corporate Counsel and a number of other ALSPs who share a similar purpose, approach and DNA as ours
We kicked off a strategic project renewing our attention to our growing consultant base globally – both the engagement and development of our legal talent as we increasingly seek to strengthen this core part of our business
Continued our EMEA growth and footprint with the recent move of Rob Shakespeare to the UAE, to help build out our EMEA business alongside James Lawrence and Satinder Sohal in our London team
We attended and participated in a number of conferences in-person (finally!) including Lexology Live in Hong Kong, HK FinTech Week, LegalGeek in London, InView Conference UK, and TechLaw Fest 2022 in Singapore
And we participated in a number of charity initiatives including the inaugural Hong Kong Legal Walk and also our own KorumLegal contribution to 3 amazing charities – ImpactHK for the homeless in Hong Kong, It's Raining Raincoats supporting the plight of migrant workers in Singapore; and the Save the Children's Fund for Ukraine.
So, activity in 2022 has started to finally feel normal again compared to the last couple of years – and we're looking forward to more connecting in 2023 as we continue to serve our customers, consultants and community and their legal solution needs. Plus we'll continue to pursue our growth objectives across all areas - whilst either maintaining stealth mode, or doing our first investment raise – any tips on this, please let me know!
To close off, I would like to sincerely thank our resilient and hard-working HQ team for all of their efforts in 2022. I am always very proud and extremely grateful for our brilliant HQ team.
I wish everyone a relaxing and refreshing festive season – and an unrestricted and brighter 2023!
** Our offices will be closed from 23rd December until 3rd January to allow everyone in HQ to take a much-deserved break – ready to come back full of zest and optimism for a rewarding 2023.
Titus Rahiri
Dec 15, 2022